General information about Poznań and Poland
Public transport in Poznań
Every registered participant of IFIP WCC 2018 will obtain a free weekly pass for the public transportation network in the city of Poznań (including tramways and busses).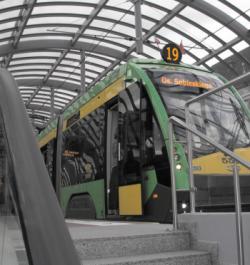 Climate
Poznań lies in the temperate zone characterized by significant temperature variations. Winters are generally wet with temperatures falling below zero, while summers tend to be warm. The hottest months are July and August (when temperatures exceed 20C/ 68 F). January and February, on the other hand, are the coldest months with subzero temperatures (below 0C/ 32F).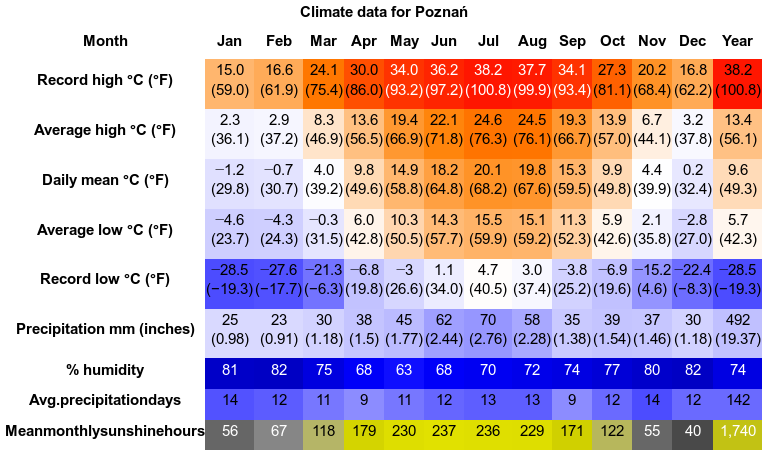 Time zone
Poland lies in the Central European time zone (GMT+1). Polish summer time (GMT+2hrs) starts and ends on the last Sundays of March and October.
Language
Poland's official language is Polish. English can be spoken in most service points, hotels, restaurants and at city information desks.
Electricity
Electricity in Poland is 230V, 50Hz AC. Plug sockets are round with two round-pin sockets.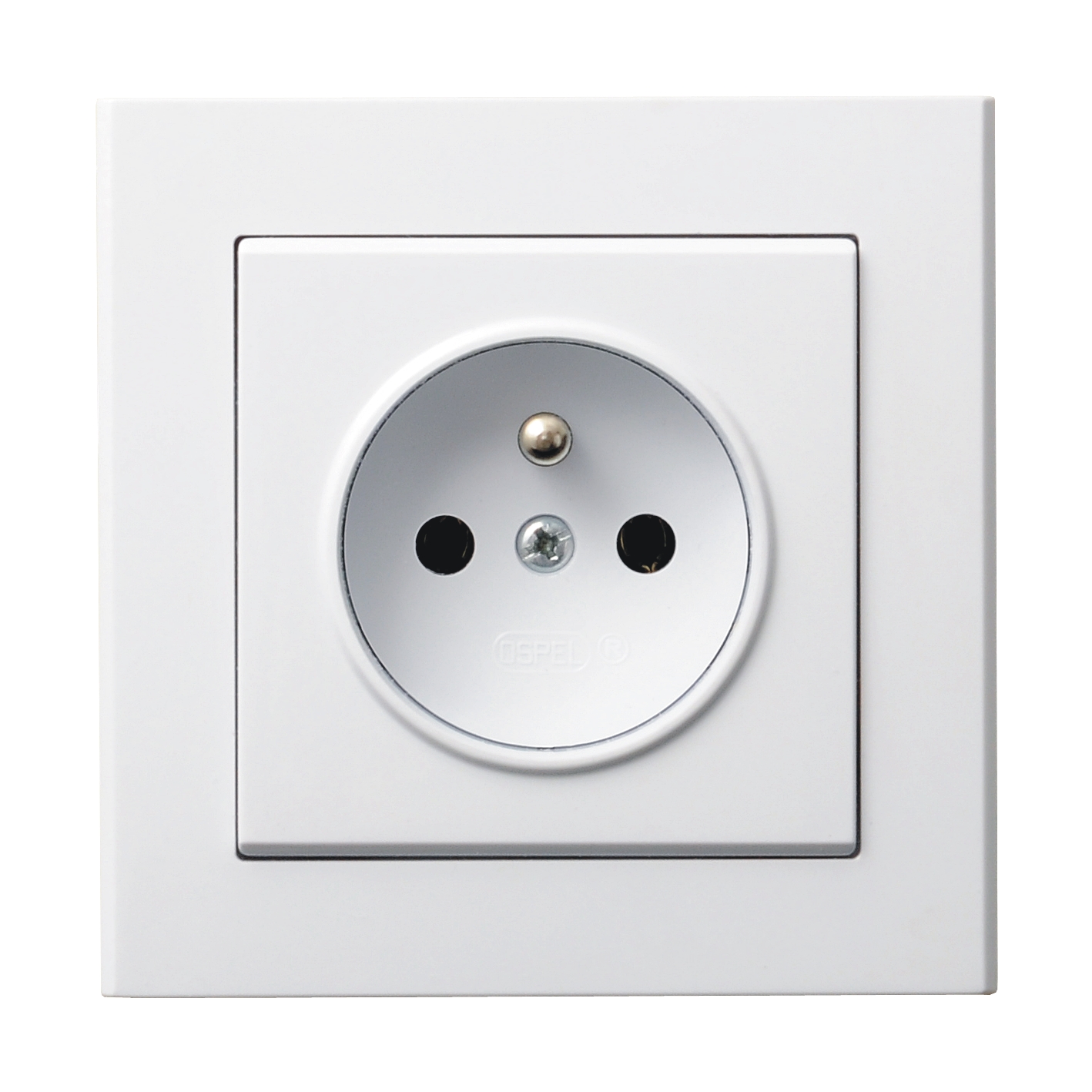 Reaching Poland by telephone
Country code: 00 48 (+48)
Poznań area code: 00 48 61 (+48 61)
Currency exchange office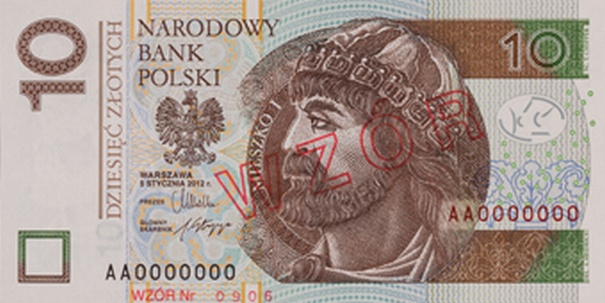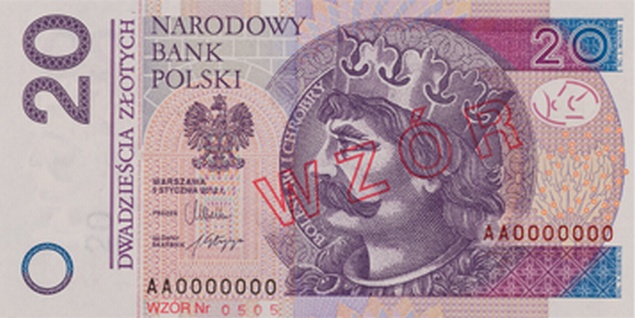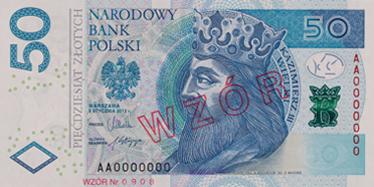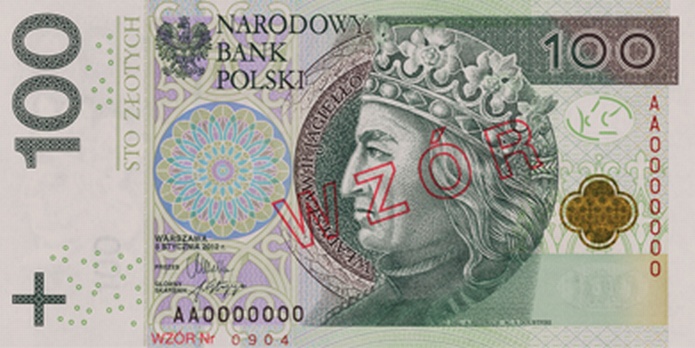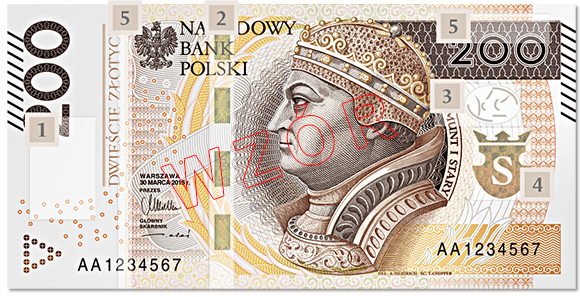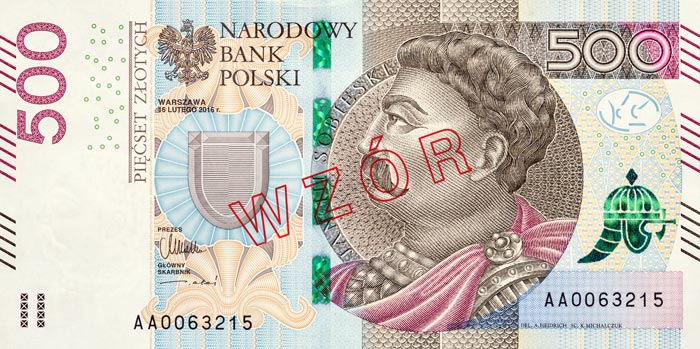 images from www.nbp.pl
Poland's legal tender is the Polish zloty (PLN), which is divided into 100 groszy. USD 1 = ca. 4.03 PLN; €1 = ca. 4.31 PLN (rates as of March 15, 2017). Polish zloty bank notes are issued in denominations of 10, 20, 50, 100, 200 and 500 zlotys, while coins are for 1, 2, 5 zlotys and 1, 2, 5, 10, 20 and 50 groszy. The currency may be converted at exchange points, in banks and some hotels.
Currency exchange offices (Kantor) are easy to find in Poznań - in the city center you can find at every street and each larger shopping center.  See a sample of such points, here. There are no significant differences in the rate they offer. However, as with any international destination, it's imperative to check the rates before changing the money. The general rule is you should avoid changing all your money at city entry points, particularly at the airport where the rates are very high, and at the hotels.
ATMs and payment cards
Major payment cards are accepted in most hotels, restaurants, and shops. It is common to use contactless payment cards. ATMs are available at Poznań Airport, in multiple hotels, all banks, and also at the Congress venue.
Smoking
Smoking is banned in government offices, schools, museums, theatres, airports, railway and bus stations and in public transport, stadiums, hospitals and playgrounds. It is also banned in one-room restaurants and bars. Failure to comply may result in fine.
Smoking is allowed in restaurants, pubs and cafes with specially designated smoking rooms.